Ready to get healthy, get vitalised get informed and inspired? Then you will want to join this 30-day process of mindful feasting and fasting your way to health.
There is no time like the present to get into shape 'inside and out'. On this course you are guided with practical, educational and engaging videos. You have access to a new video each day of the course, each video builds on from the previous one and you get to INTEGRATE what you learn daily from each video. This is a 'roll up your sleeves' kind of course, not for 'spectators' as your health is too precious to for 'spectating'.
If you are confused as to what is healthy and what is not? And you thought juicing was healthy? Then this course is for you. Heard all the 'rave' about fasting or 'time restricted eating'? What about feasting? What about the mind-body connection? 'We are what we think as well as what we eat'. Come and find out and experience your health improve as you 'journey' through the course and enjoy the company of like-minded beings.
Throughout the 30 days you also get access to a dedicated Facebook group for this course. In this group, I will guide you as you upgrade your health. The members in this private FB community will be going through the same radical journey. Whether you want to shed some of those lockdown layers or get a 'fine' education on health.
This 30 day course is about DO-ing as you are learning. The videos are engaging, relevant and inspiring. There are valuable e-guides to further enrich your health journey. You will gain a rich education in nutrition and the workings of your amazing body, there is no time wasted, because your health is important.
If you have an interest in your health and wellbeing then this is for you.
Due to the rich content, the high quality, the group energy and accountability some have repeated the course to delve in deeper each time.
There is no time like the present to not only upgrade your health but understand the 'whys', 'hows' and 'whens'.
Check out the course curriculum below......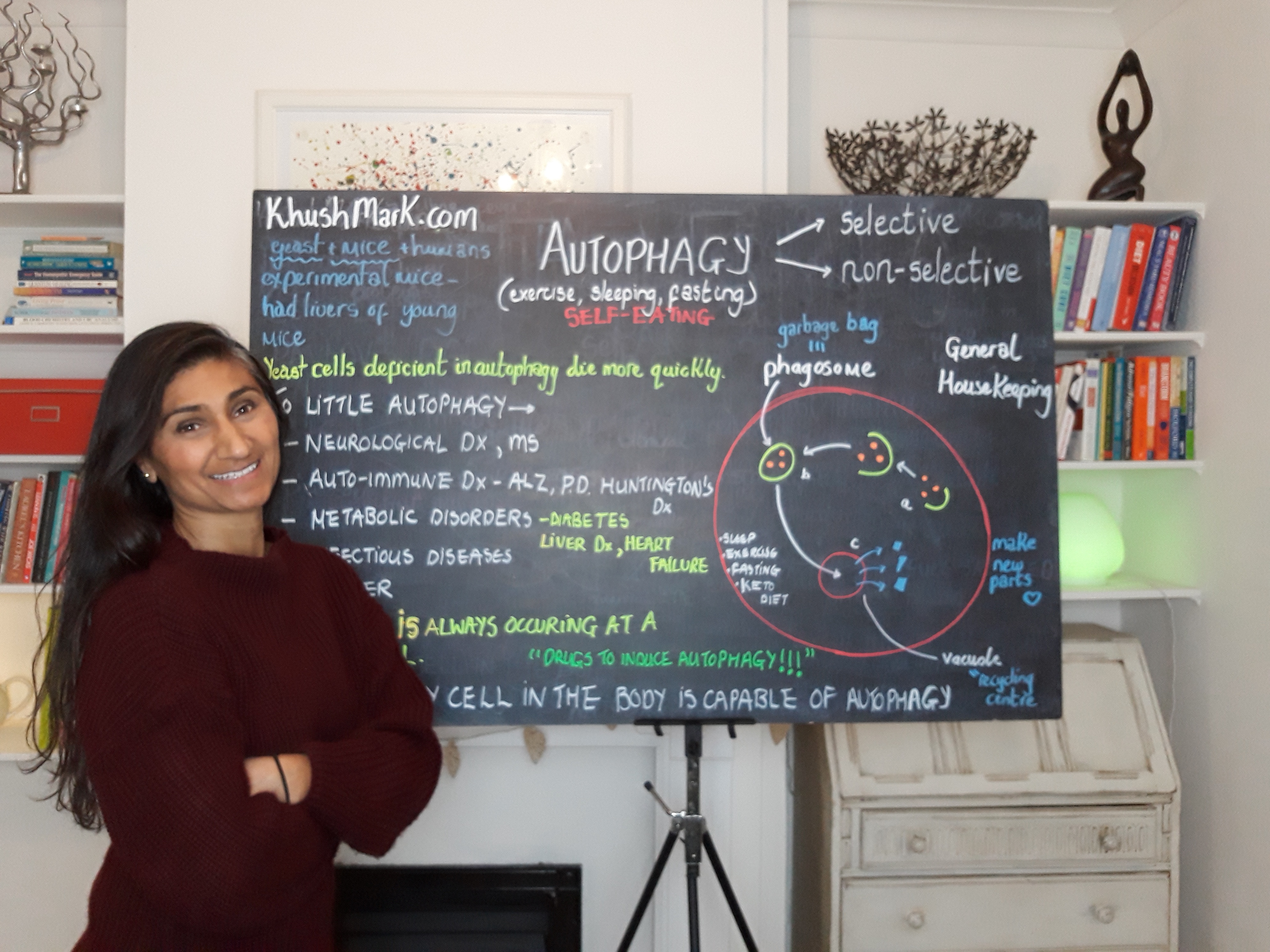 Hi, I'm Khush
I am the creator of this course and I so love teaching and empowering people through education that is life changing. I run a clinical practice in homeopathy, nutrition and RTT.
I love inspiring and empowering people to get passionate about their wellbeing AND ACHIEVE their health goals. I enjoy sharing my knowledge in a practical, fun, and applicable style.
This course takes you daily through the science of mindful feasting and fasting whilst you learn it, experience it AND live it.
I will be supporting you in a dedicated FB group so you can achieve the best out of this course and upgrade your health.
If you want to know more about me and my work you can go to my website: khushmark.com , otherwise I will see you 'on the course'.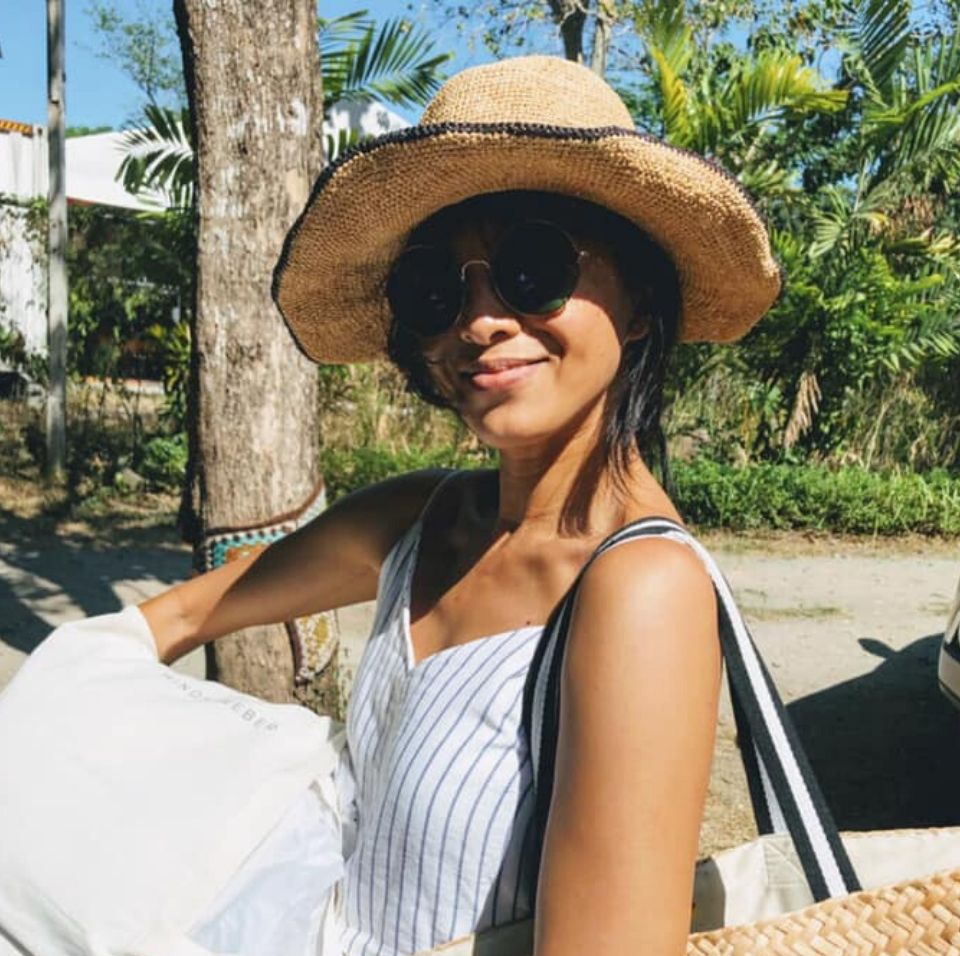 I've dropped two dress sizes, in such a short period of time. I feel so much healthier. Scalp psoriasis has gone too. No more hormonal mood swings and rage closer linked to my cycle. I have a more positive relationship with food and a deeper understanding of my body and nutrition.
Khush's teaching style is so accessible and engaging. She is not only knowledgeable and passionate she shows understanding. A life-changing course.
J. Diaz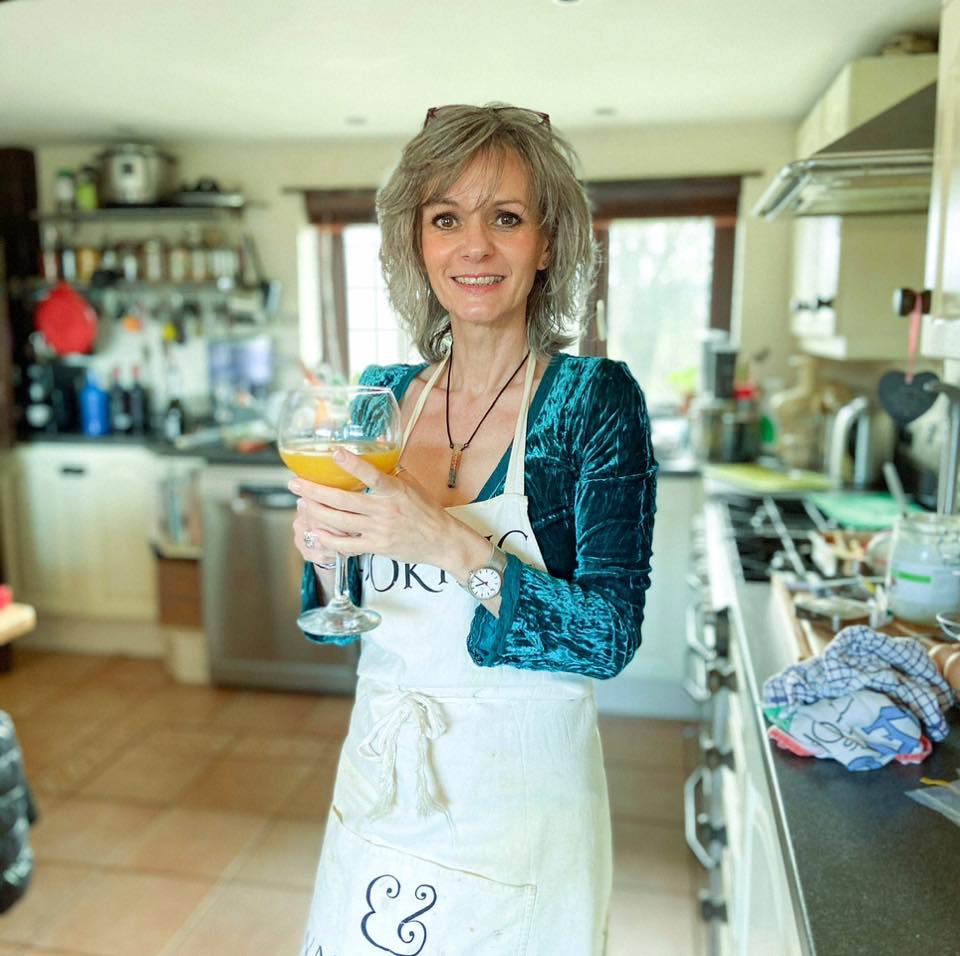 I have come along way in the last two years. I was diagnosed with Fibromyalgia, as a homeopath my healing has thankfully fortunately been upwards. In 1994 I ran my last half marathon by 1995 I could not run anymore. I can run again and more today! What has made the difference to my energy levels is the information in this e-course on feasting and fasting. My body has altered, I have energy where before I had none. I have no pain, where before I though my pain was normal. This has been the last bit to heal for me. I am facing life ahead with new vim and vigour.
S. McFee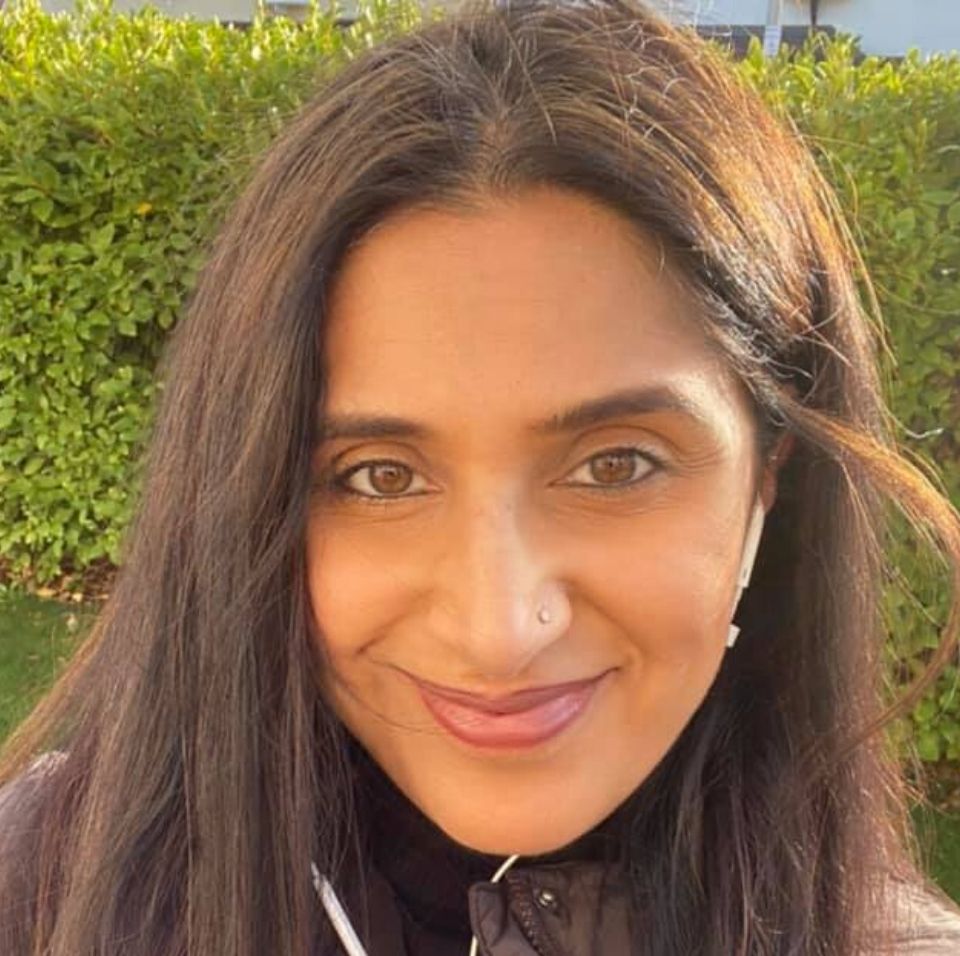 Anyone toying with the idea of signing up, just do it! I can honestly say, as a health practitioner and grief coach, what you will learn about your individual bio-chemistry is mind-blowing. You will be taken on a journey that is such a revelation. I am experiencing major shifts in my weight and hormonal health. I am clearer in my head about my direction in life. It is a an absolute steal at this price for Khush's experience, knowledge, support and care.
D. Solanki
FAQs
How long is this course? it is 30 days from the start date (Monday June 7th) to the end (Weds July 7th). You receive a daily video except weekends. Each previous video prepares you for the next step. It is an experiential course, no spectating, you just get involved.
Is it life time access to the e-course? Access to the e-course is for the duration of the course only and then an extra 30 days. There is lots to absorb as you upgrade your health.
How many videos are there? There are 26 videos check out the curriculum above. It's all in there.
Do you provide support during the e-course? YES, you get support in relation to this course during the 30 days in a private FB group, that community accountability and vibe is 'magic'.
I have diabetes type 2 will I benefit? ABSOLUTELY! This e-course helps to reduce inflammation, shed fat, improve mental clarity, boost vitality, balance hormones and trigger cellular cleansing. More importantly the current global situation is proving that conditions such as diabetes, high blood pressure, obesity are 'hot spots' for the virus to hang out and cause 'inflammatory mayhem'.
I am on medications can I do the course? It is totally up to you. We would suggest you get advise from your doctor. You learn about health, your body and how to boost your well being through nutrition and the science of MINDFUL feasting and fasting. The ball is in your court.
Why is the course only £149.99, is there a catch? There is no catch, however, to support the current global situation we have decided to run this e-course at a reduced fee, so that more people are empowered to boost their immunity and wellness. There is no time like the present to 'get into shape' inside and out.
Is there a cancellation policy? A full fee is incurred for cancellations due to the reduced cost of this course.